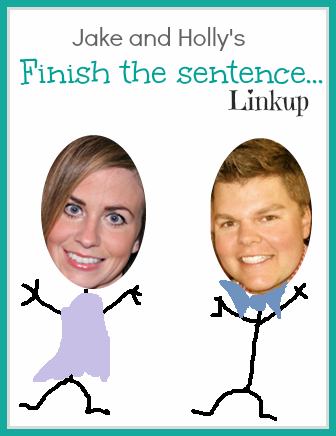 Linking up with Holly and Jake today for some comic relief- it's always good to laugh at yourself! Here we go...
1. I laughed so hard I cried when... talking about this one night in NOLA...
NOLA - 1 Bacheolorettes- 0

2. My high school...days are long over. Praise baby J
Sooo awkward- Why was this a good idea?
3.
It really pisses me off
... when people get political on Facebook. GAH!
4. In ten years... I 'll have made friends with Elle MacPherson so she'll share her fountain of youth with me
She's 50. Something sneaky is going on here....
5. If I could erase one thing... just one? It's too early for all that....
Oh Ecards- you say it all for me :)
6. In 1999... I had a mouth full of braces and won the most awkward award at school. True story.
7. Honestly... I'm truly happy with my body, for the first time ever in my life. Consequently, I spend way to much time in the mirror now. Mr. Noel wants to set up an intervention.
Jillian 6 Week Six Pack Sneak Peak- Me likey results!
8. To me, Sushi...is the best cheat meal. Washed down with some Plum Wine- ohhh What's up holler!

9. Someone really needs to invent... a way to rig the lottery, and only share that information with me

10. The first time I drank alcohol... was way to long ago for me to remember. I'm sure I made an ass of myself though. I'm really good at that.

11. The one question I would ask God is... WHOA! Hard hitting questions this morning! One thing, ONE thing? I think I just used my question ;)

12. Lindsay Lohan... put the ess in hot mess express.