In the the spirit of keeping it real, I have to tell ya'll what's really up with me today. I have a case of that there writer's block. My head is swimming in NyQuil (yes I'm getting/ I am one super sick girl- minor details) so I've challenged myself to talk for a whole post about short shorts. What?? It's January! I know, I know BUT I live in South Louisiana and it's 70 degrees outside so I get to wear my short shorts mmmm kkkk.
For years, I've watched the "super fit" prance around in their hot shorts thinking "Really girl. Is that necessary- go put on some cloths!". I can remember one instance in particular (when I was fat) being at a football party, and a girl showed up straight from her Sunday work out (over achieving show off- that's what I thought at the time) in a pair of hot shorts. All the women were thinking "Bitch put some cloths on! My man's here!". (because all the dimples on my ass were feeling super insecure mmm kkkk)
I even called her "shorts" to my husband and he responded all to quickly "Was someone wearing shorts?". Not so well played sir, but you get brownie points for trying.
Lately, I've had my eye on some hot shorts for myself. Really? So hypocritical... Lemme explain. I see lots of runners out in hot shorts. I got to thinking there must be some level of comfort to these bad boys, and how freaking amazing must it feel to say, "Ya know what world, I feel damn good about this body and I don't give a fff what you think!" I wanted to proudly display that level of confidence. I wanted to go running in hot shorts. Don't get me wrong, I won't be going grocery shopping in the hot shorts- just the running. Getting into a pair of hot shorts became one of my #operationredbikini (check that out on
Instagram @ellenoelfitness
) goals.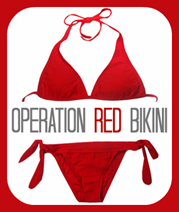 One of my good friends from Sole Sistas text me last week- "Hey girl- hot shorts on sale at Academy and your name is all over them!"
Oh snap.
Someone was paying attention when I said "I really want to wear some hot shorts". Did I really have it in me to run around in spandex covering my butt? Let's be real, I've lost a lot of weight, and sometimes I don't see what other people see. I still see a girl who has a lot of jiggle to her wiggle. (This will probably be my worst post ever- it's the day quil talking, not me!).
After work last Friday, I decided me and the hot shorts needed to meet. They've been chilling in my closet ever since. I wore them around the house one evening and my husband said "Damnnnn GGG you look good!" What?! Really??? He didn't realize I had every intention of taking those hot shorts to the street. Well, yesterday it was warm out and I had a short 3 mile run on the agenda. Seemed to me like a good time to take the hot shorts for spin. I didn't want to wear them on a long run since I didn't know just how "one with me" they were gonna be.
Verdict? Hot shorts are crazy comfortable. I felt confident wearing them. I even took pictures of my booty in them (come on na I am a blogger) I get it. I get why women like running in hot shorts. They didn't ride up, shift, or cause any chaffing. They did however get me 5 plus car honks *Toot toot beep beep!* . Hot shorts occupational hazard. You've been warned!
That's all six feet of my late January white self in a pair of hot shorts. Thanks Insagram for the Insa-tan! My hot shorts are a champion brand size small via academy. Operation Red Bikini goal number one is met. Now on to number two- the red bikini.
Because my post was NyQuil induced garbage (pronounce it Gar -bagé the french way. It's funnier) today- I'll leave you with this post about
why weight loss sucks
from
Lizzie at Ugly Pretty.
It's hysterical and we all need to laugh at ourselves sometimes.
I even forgot to take my picture this morning. Sowwy. I look like shiz anyway. Fingers crossed I make it to lunch and only have to take half a day off. I hoard PTO like it's the last ten year's trash on an episode of Hoarders. Don't worry about my co-workers yo. I'm armed with lysol.
Daily Motivator